You are Visitor Number 3239391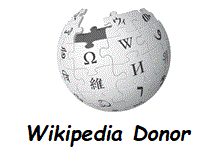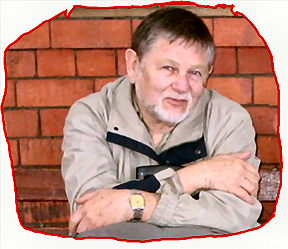 I've played bridge over half my life... The lesser half I wasted.--roy




Roy Wilson -- Contact:
unit559webmaster@gmail.com
626 340-9575

Club Managers and Directors Support
(Or are you a player with a question?)
Do you need help with a ruling, scoring or an administrative question?
The ACBL has a toll-free number available from 8:00 AM until midnight.
855 275-7629 Need help with the Common Game? 941 404-6600


---
Friendship Chairman:
Linda Stuart
909-592-6800
909 641-3790 - Cell
Unit Game Director:
Marie Nimmrich
626 448-3304
626 552-2344 - Cell
Unit President:
Mary Falvey
626 359-0271
626 484-7169 - Cell
San Marino Bridge Club:
Marie Nimmrich
626 448-3304
626 552-2344 - Cell
Arcadia Bridge Center:
Art and Diane Gulbrandsen
626 445-3797
.
Unit 559 Webmaster:
Roy Wilson
626 340-9575
.
B U L L E T I N B O A R D
Information for Unit 559 Clubs



Monday Night Game
The game on Monday evening is changing... Up to now, it has been a non-Lifemaster game for players with fewer than 1000 masterpoints, and it is still limited to 1000 master points, but now Lifemasters can also play. This should increase the attendance and make a more interesting game. The game is flighted, so your score will only be compared to the others playing at your level.

Monday Hand Records
Marie is aware of the problem... The hand records often do not match the hands that were played! She doesn't know where the problem is, but has promised to find out. Give her some time, please.

Arcadia Bridge Center Results
The ACBL has a now policy for clubs... They now require that the director send them the game results, which they will post so that players can see the scores and also get credited for their masterpoint awards, which becomes mandatory after the end of this month. If the scores are not posted, you won't receive your awards. The Bridge Center is now posting the results, and the link is above.



Regional
Do you need gold points? There's a regional down in Orange county at the end of the month. You can find more information with the link below...


Long Beach Unit game
Want some good competition and the chance to win extra masterpoints? This Sunday you can go down to the Long Beach Bridge Club for both.



---



Pasadena-San Gabriel Unit 559
Our unit is one of nine in District 23 and we are sanctioned by the American Contract Bridge League. We have an elected board of 12 members that meets monthly and is responsible for unit games and the annual John Waken sectional. There are two clubs in our unit - The San Marino Bridge Club and the Arcadia Bridge Center.


Unit Game
Our next Unit game will be Sunday, February 9.
We have a unit game generally on the first Sunday of each month. The card fees are $10.00 and students may play free. The game has three flights, A, B and C. There is also a separate section for 499ers for thos players who prefer to play there.

The fee for seniors over the age of 90 is $5.00. Gametime is 12:30 and lunch is available at 12:00.
The location is the San Marino Bridge Club
1800 Huntington Drive
San Marino
There is a map link below.

If you want to request a N/S or you need a partner, call Miriam Harrington: 626 232-0558

Our Director is Marie Nimmrich. 626 448-3304 mareeelizabeth@aol.com



Unit 559 Membership Report
Ranks are updated quarterly after the 7th of the month
Other information is updated monthly
The link on the left will take you
to the ACBL website where you
will find the official requirements
for each rank.
Unit 559 Active Members
Click the rank below for a list
Master Points
Number
0-5
No color points needed
51
5-20
No color points needed
56
20-50
No color points needed
90
50+
5+ silver points
62
100+
15+ silver points and 5+ gold points
27
200+
25+ silver and 20+ red/gold/platinum
(5 must be gold or platinum)
21
300+
50+ silver and 50+ red/gold/platinum
(25 must be gold or platinum)
5
500+
75+ silver and 100+ red/gold/platinum
(50 must be gold or platinum)
18
750+
Life Master with at least 750 points
32
1000+
Life Master with at least 1000 points
(200+ must be silver/red/gold/platinum)
20
1500+
Life Master with at least 1500 points
(300+ must be silver/red/gold/platinum)
28
2500+
Life Master with at least 2500 points
(500+ must be silver/red/gold/platinum)
18
3500+
Life Master with at least 3500 points
700+ silver/red/gold/platinum
(350+ must be gold or platinum)
11
5000+
Life Master with at least 5000 points
1000+ silver/red/gold/platinum
(500+ must be gold or platinum)
13
7500+
Life Master with at least 7500 points
1500+ silver/red/gold/platinum
(750+ must be gold or platinum)
1
10,000+
Life Master with at least 10,000 points
2000+ silver/red/gold/platinum
(1000+ must be gold or platinum)
2
10,000+
Life Master with at least 10,000 points
2000+ silver/red/gold/platinum
(1000+ must be gold or platinum)
Must have a victory in an eligble event
1
New Members
Transferred In
Roselyn Teukolsky
Ithaca, NY
Saul Teukolsky
Ithaca, NY
Transferred Out
Deceased
Edward Hsi
Advanced in Rank - 5
New Rank
Susan Reitnouer
Junior Master
Kelly Yao
Junior Master
Jeffrey Silver
Club Master
Kim Gundlach
Sectional Master
Jeof Wyrick
<! -- ================================== TOTAL MEMBERSHIP =================== -->
January Total Membership 447