Welcome to our unit's website!



You are Visitor Number 525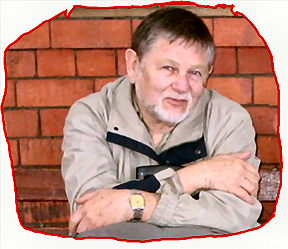 I've played bridge over half my life... The lesser half I wasted.--roy




Roy Wilson -- Contact:
unit559webmaster@gmail.com
626 340-9575

Club Managers and Directors Support
Do you need help with a ruling, scoring or an administrative question?
The ACBL has a toll-free number available from 8:00 AM until midnight.
855 275-7629
---

Click the club link below if you are looking for game results.
(The Arcadia Bridge Center does not provide on-line results.)




Friendship Chairman:
Linda Stuart
909-592-6800
909-641-3790 - Cell
Unit Game Director:
Marie Nimmrich
626 448-3304
626-434-5222 - Cell
Unit President:
Mary Falvey
626 359-0271
626 484-7169 - Cell
San Marino Bridge Club:
Marie Nimmrich
626 448-3304
626-434-5222 - Cell
Arcadia Bridge Center:
Art and Diane Gulbrandsen
626 445-3797
.
BridgeMojo Club:
Morris Jones
626 765-5415
.

San Marino Wednesday Game
Because Thanksgiving is the next day, Cathy and Marie would prefer to have players let them know if they are coming. Please give them a call. Also, if you would like to bring an appitizer or dessert, all the rest of us would greatly appreciate it!

Cathy Martin 626-795-1749 Marie Nimmrich 626-448-3304

Sectional Tournament at Clubs
STaC games are flighted and scored across the district, which means the masterpoint awards are larger and are silver. The next game will be at the Arcadia Bridge Center tomorrow, Saturday, 1:00 PM

There's a link below to the ACBL if you want to see all of the STaC game results.

North American Pairs
The NAP game will be this Sunday, November 18, at the Long Beach Bridge Club. Call Mojo for more information: 626 755-5415
The District final will be Sunday, December 9, at the South Bay Club in Lomita.
Our Christmas Parties
Unit Party
Sunday December 2nd, Lunch at 12:15 and Game time is 1:00 pm
Two Sections: 499'er and Open

Members/Non Members: $10 with Reservation, $15 without a Reservation.
Teens and Over 90: $5 with Reservation, $7 without a Reservation.

There will be a sign up sheet for volunteers to bring an appetizer or a dessert.
Make a Reservation, by November 28th, with a Board Member or call Richard Halverstadt at (818) 790-2915



Mary Falvey
President 559

Arcadia Bridge Center Christmas Party
Lots of food! Lots of players, too. Every year the Bridge Center fills both rooms with players who have come for the Christmas Party. The club almost always has a sign-up sheet on the bulletin board, so if you want to be there, be sure to add your name. It's Sunday, December 16, at 1:00.

San Marino Christmas Party and Club Championship
The annual San Marino Club Christmas Party will be held on Monday, December 17th, and it will also be a club championship which awards extra masterpoints.





---

Pasadena-San Gabriel Unit 559
Our unit is one of nine in District 23 and we are sanctioned by the American Contract Bridge League. We have an elected board of 12 members that meets monthly and is responsible for unit games and the annual John Waken sectional. There are three clubs in our unit - The San Marino Bridge Club, the BridgeMojo Club and the Arcadia Bridge Center.

The card fees are $8.00.

Our next Unit game is our annual Holiday Party on Sunday, December 2. More in information will be available soon.

If you want to request a N/S or you need a partner for the unit game, call Richard Halverstadt: 818 790-2915 (Home)


>
---
WEB PAGES ON THIS WEBSITE
---
<! -- ============ QUARTERLY MEMBERSHIP UPDATE ============================ -->
Unit 559 Membership Report
Ranks are updated quarterly after the 7th of the month
Other information is updated monthly
Active Members
Click the rank below for a list
Master Points
Number
0-5 No color points needed
57
5-20 No color points needed
65
20-50 No color points needed
95
50-100

50
100-200
25
200+
21
300+
1
500+
20
500-1000
33
1000+
23
1500+
23
2500+
16
3500+
10
5000-7500
10
7500-10,000
0
10,000+
2
10,000++
1
Transferred Out
Lucy Zhang
Cambridge MA
Advanced in Rank
New Rank
2
Kerry Fleming
Junior Master
Karmen Amoudjian
Club Master
<! -- ================================== TOTAL MEMBERSHIP =================== -->
November Total Membership 452
Local Tournament Schedule
| | |
| --- | --- |
| | |
| | |
| November 16-18 | |
| December 10-16 | |
| December 29-30 | |
| January 10-13 | |
| January 28-Feb 3 | |






Since June 16, 2016 --
You are Visitor Number 525

Linux kernel version 1.0.0 was introduced March 14, 1994
The First Web Site was established at CERN in 1992 by Tim Berners-Lee.