Since June 16, 2016 -- You are Visitor Number 570229


ACBL Services for Members: 662-253-3191


Welcome to our unit's website!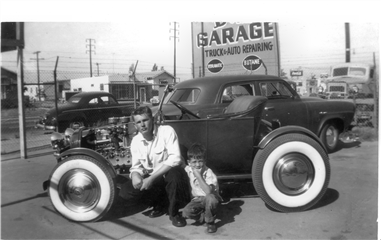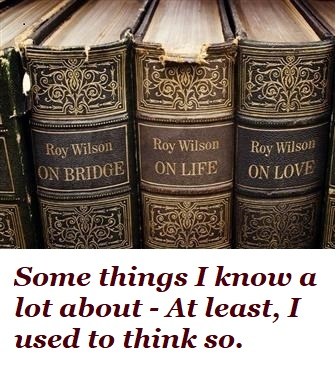 I've played bridge over half my life...
The lesser half I wasted.--roy

Roy Wilson --
unit559webmaster@gmail.com
626 340-9575
---
Unit President:
Jan Wickersham
626 487-4014
wickershamjanet@gmail.com
Unit Historian:
Mike Marcucci
818 903-2471
nstarmgm@att.net
Unit Game & BBO Director:
Mojo - Morris Jones
818 695-6114
mojo@whiteoaks.com
Friendship Chairman:
Marie Nimmrich
626 448-3304
mareeelizabeth@aol.com
Unit 559 Webmaster:
Roy Wilson
626 340-9575
unit559webmaster@gmail.com
<! -- --------------------------------------------------------------------------------------------- -->


Arcadia Bridge Center
Time
Game
Diane Gulbrandsen
626 445-3797
Home: 626 357-1590
Monday
Noon
Open Game
Tuesday
11:00 AM
Open Game
Wednesday
Closed
No Game
Thursday
7:15 PM
Open Game
Friday
11:00 AM
Open Game
Saturday
10:30 AM
Rookie Game
Saturday
1:00 PM
Open Game
Pasadena Bridge Club
Schedule
Mojo Jones
626 247-4457
Regency Bridge Club
Time
Game
Adam Barron
323 318-4308
Thursday
12:30 PM
Open Game
Unit Game
Time
Game
Sunday Mar 26
12:30 PM
ABC Flighted
Sunday Apr 23
12:30 PM
ABC Flighted
B U L L E T I N B O A R D
Information for Unit 559 Members










You will learn more bridge from losing to good players
than you will from winning against poor players.
Today is the first day of Spring...
It's the equinox.

Precision Class
It looks like about nine players want to learn how to use the Precision bidding system, so we will have our first class on Saturday afternoon, April 8. If you would like to join us, let me know. The class is free and I will provide the handouts and notes.
Roy Wilson - 626 340-9575 Unit559Webmaster@gmail.com

STaC Game
Our unit game at the end of this month will be be a STaC game...
That's a Sectional Tournament at Clubs and the masterpoint awards will be silver points, with a chance to win 20 or more of 'em.
The game will be scored locally as well as across the district. Sunday, March 26, at the Arcadia Bridge Center.
Pasadena Bride Club
Mojo announced that he is willing to hold a STaC game during the week before the unit game,
but he needs to know that there will be enough players - Call him! 626 247-4457


Red and Gold
Four days to win both red and gold points! It's the Hollywood Magic Regional on-line at BBO.
This tournament will run for four days from March 23 to March 26. Note: Posted times below are West Coast times.
Daily Two-Session Event at 4:15 and 7:15
Daily Intermediate/Newcomer Events at 1:15 and 4:30
Daily Side Games at 1:15
Stray Words of Wisdom
If you overcall 1NT with the same hand you would open 1NT you will often
have to play the contract with a dead dummy. You don't take many tricks
when you have to lead from your hand everytime you are in. A suggestion
is that players should find a better use for the one notrump overcall. Some
players use that particular overcall to describe a two-suited hand with the
Top & Bottom suits. Michaels takes care of the two top suits and the Unusual
Notrump describes the two lowest suits, but what do you do with a two-suiter
that you cannot describe with either of those two agreements?

The Notrump Zone - Danny Kleinmann


Anaheim Sectional
Well, actually it's in Garden Grove at the United Methodist Church,
and will be the weekend of March 30 - April 1.
The address is 12741 Main Street in Garden Grove.


San Diego Regional
Hey, a full week of bridge! And the points are both Red and Gold.
Mission Valley Mariott
8757 Rio San Diego Drive
San Diego, CA
619 692-3800
April 3-9


District 22 Newsletter





---





Unit Historian:
Do you have an old photo or other memorbilia from our past that you can share with us? Please consider giving a copy to Mike.
Mike Marcucci
818 903-2471
nstarmgm@att.net

Pasadena-San Gabriel Unit 559
Our unit is one of nine in District 23 and we are sanctioned by the American Contract Bridge League. We have an elected board of 12 members that meets monthly and is responsible for unit games and the annual John Waken sectional.







---

How to Find Our Club on the BBO Website
When you log on, you are at the Home screen. Click on Competitive and then click on All Tournaments. There's a Search Box at the top, on the right... Simply type in a few letters or numbers that will help identify what you are looking for: 23 is sufficient for District 23, and 556 is enough for Unit 556. You can use Pasa or 559 for our virtual club.



BBO Virtual Club -- Our unit members can play in a virtual club game set up by Mojo and Paula...



WEB PAGES AND WEB SITES




---





Status Change for our Members
New Members
Jane Crane
Pasadena
Transferred In
Beth Wechsler
New York
Advanced in Rank - 2
Dr Terre Osterkamp
Club Master
Ming Hu
Sectional Master
Deceased
Mary Brow















<! -- ============ QUARTERLY MEMBERSHIP UPDATE ============================ -->

Unit 559 Membership Report
Ranks are updated quarterly after the 7th of the month
Other information is updated monthly
The link on the left will take you
to the ACBL website where you
will find the official requirements
for each rank.
Unit 559 Active Members
Click the rank below for a list
Master Points
0-5
No color points needed
5-20
No color points needed
20-50
No color points needed
50+
5+ silver points
100+
15+ silver points and 5+ gold points
200+
25+ silver and 20+ red/gold/platinum
(5 must be gold or platinum)
300+
50+ silver and 50+ red/gold/platinum
(25 must be gold or platinum)
500+
75+ silver and 100+ red/gold/platinum
(50 must be gold or platinum)
750+
Life Master with at least 750 points
1000+
Life Master with at least 1000 points
(200+ must be silver/red/gold/platinum)
1500+
Life Master with at least 1500 points
(300+ must be silver/red/gold/platinum)
2500+
Life Master with at least 2500 points
(500+ must be silver/red/gold/platinum)
3500+
Life Master with at least 3500 points
700+ silver/red/gold/platinum
(350+ must be gold or platinum)
5000+
Life Master with at least 5000 points
1000+ silver/red/gold/platinum
(500+ must be gold or platinum)
7500+
Life Master with at least 7500 points
1500+ silver/red/gold/platinum
(750+ must be gold or platinum)
10,000+
Life Master with at least 10,000 points
2000+ silver/red/gold/platinum
(1000+ must be gold or platinum)
10,000+
Life Master with at least 10,000 points
2000+ silver/red/gold/platinum
(1000+ must be gold or platinum)
Must have a victory in an eligble event
<! -- ================================== TOTAL MEMBERSHIP =================== -->
March Total Membership 357





Bridge Lessons
Are you looking for a bridge teacher?

Our unit has four of the very best!

| | |
| --- | --- |
| Mojo - Morris Jones | BridgeMojo.com |
| Claudia Elmes | elmesclaudia@gmail.com |
| Zack Vedro | zvedro@hotmail.com |
| Lisa Walker | ilisawalkerlac@gmail.com |


Maybe you would like to become a certified bridge teacher?
take a look at the American Bridge Teacher's Association.
Visit their website: ABTA







---



Since June 16, 2016 --
You are Visitor Number 570229

This website was established in 1999 by Roy Wilson <! -- ------------------------------------------------------------------------------------------- -->











Linux version 1.0.0 was introduced March 14, 1994

The First Web Site was established at CERN
in 1992 by Tim Berners-Lee.
This website was built in 1999


A Slackware LINUX server
It ain't Windows!




---