You are Visitor Number 3233733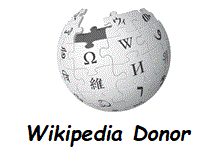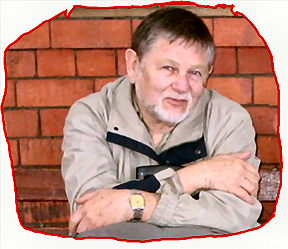 I've played bridge over half my life... The lesser half I wasted.--roy




Roy Wilson -- Contact:
unit559webmaster@gmail.com
626 340-9575

Club Managers and Directors Support
(Or are you a player with a question?)
Do you need help with a ruling, scoring or an administrative question?
The ACBL has a toll-free number available from 8:00 AM until midnight.
855 275-7629 Need help with the Common Game? 941 404-6600


---
Friendship Chairman:
Linda Stuart
909-592-6800
909 641-3790 - Cell
Unit Game Director:
Marie Nimmrich
626 448-3304
626 552-2344 - Cell
Unit President:
Mary Falvey
626 359-0271
626 484-7169 - Cell
San Marino Bridge Club:
Marie Nimmrich
626 448-3304
626 552-2344 - Cell
Arcadia Bridge Center:
Art and Diane Gulbrandsen
626 445-3797
.
Unit 559 Webmaster:
Roy Wilson
626 340-9575
.
B U L L E T I N B O A R D
Information for Unit 559 Clubs
San Marino Club Party
On Monday the San Marino Club will have its annual Holiday party, but this year there will be a surprise for everyone. (Well, not everyone, but certainly for everyone who is there!) As always, there will be great food and desserts, and, as this will be a unit game, there will be extra masterpoints. All of our members and bridge guests are welcome.
For those of you who are not regular players at the San Marino Club, you should know that the game has three flight - A, B and C. Everyone has a chance of winning their flight, so there are always lots of masterpoints to be won.

New Year's Eve Bridge Party - Game Time is 4:30
Our unit is sponsoring a bridge party at the Arcadia Bridge Center, on New Year's Eve. Don't eat dinner before you arrive! (And don't arrive too late for the food, either.)


---



Pasadena-San Gabriel Unit 559
Our unit is one of nine in District 23 and we are sanctioned by the American Contract Bridge League. We have an elected board of 12 members that meets monthly and is responsible for unit games and the annual John Waken sectional. There are two clubs in our unit - The San Marino Bridge Club and the Arcadia Bridge Center.


Unit Game
Our next Unit game will be in January, and the date is yet to be announced.
We have a unit game generally on the first Sunday of each month. The card fees are $10.00 and students may play free. The game has three flights, A, B and C. There is also a separate section for 499ers for thos players who prefer to play there.

The fee for seniors over the age of 90 is $5.00. Gametime is 12:30 and lunch is available at 12:00.
The location is the San Marino Bridge Club
1800 Huntington Drive
San Marino
There is a map link below.

If you want to request a N/S or you need a partner, call Miriam Harrington: 626 232-0558

Our Director is Marie Nimmrich. 626 448-3304 mareeelizabeth@aol.com



Unit 559 Membership Report
Ranks are updated quarterly after the 7th of the month
Other information is updated monthly
The link on the left will take you
to the ACBL website where you
will find the official requirements
for each rank.
Unit 559 Active Members
Click the rank below for a list
Master Points
Number
0-5
No color points needed
53
5-20
No color points needed
58
20-50
No color points needed
91
50+
5+ silver points
60
100+
15+ silver points and 5+ gold points
27
200+
25+ silver and 20+ red/gold/platinum
(5 must be gold or platinum)
21
300+
50+ silver and 50+ red/gold/platinum
(25 must be gold or platinum)
5
500+
75+ silver and 100+ red/gold/platinum
(50 must be gold or platinum)
18
750+
Life Master with at least 750 points
33
1000+
Life Master with at least 1000 points
(200+ must be silver/red/gold/platinum)
20
1500+
Life Master with at least 1500 points
(300+ must be silver/red/gold/platinum)
24
2500+
Life Master with at least 2500 points
(500+ must be silver/red/gold/platinum)
16
3500+
Life Master with at least 3500 points
700+ silver/red/gold/platinum
(350+ must be gold or platinum)
10
5000+
Life Master with at least 5000 points
1000+ silver/red/gold/platinum
(500+ must be gold or platinum)
10
7500+
Life Master with at least 7500 points
1500+ silver/red/gold/platinum
(750+ must be gold or platinum)
1
10,000+
Life Master with at least 10,000 points
2000+ silver/red/gold/platinum
(1000+ must be gold or platinum)
2
10,000+
Life Master with at least 10,000 points
2000+ silver/red/gold/platinum
(1000+ must be gold or platinum)
Must have a victory in an eligble event
1
New Members
Stuart Soldate
Pasadena
Marie Hadaway
San Gabriel
Sandy Zisman
Pasadena
Transferred In
Stamford Hill
San Gabriel
Yat Sing Ma
Alhambra
Transferred Out
Janice Mangerino
Phelan CA
Advanced in Rank - 3
New Rank
Marilyn Conzonire
Club Master
Susanne Hollis
Sectional Master
Ronald Lu
Sectional Master
<! -- ================================== TOTAL MEMBERSHIP =================== -->
November Total Membership 445