You are Visitor Number 3669318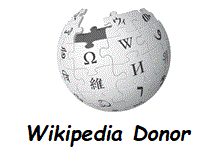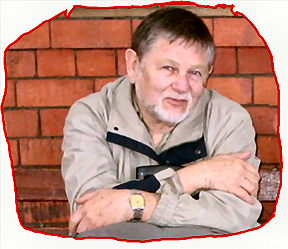 I've played bridge over half my life... The lesser half I wasted.--roy




Roy Wilson -- Contact:
unit559webmaster@gmail.com
626 340-9575

Club Managers and Directors Support
(Or are you a player with a question?)
Do you need help with a ruling, scoring or an administrative question?
The ACBL has a toll-free number available from 8:00 AM until midnight.
855 275-7629 Need help with the Common Game? 941 404-6600


---
Friendship Chairman:
Rosemary Schroeder
626 449-6346
714 349-5535 - Cell
Unit Game Director:
Marie Nimmrich
626 448-3304
626 552-2344 - Cell
Unit President:
Jan Wickersham
626 487-4014

San Marino Bridge Club:
Marie Nimmrich
626 448-3304
626 552-2344 - Cell
Arcadia Bridge Center:
Art and Diane Gulbrandsen
626 445-3797
626 357-1590 - home
Unit 559 Webmaster:
Roy Wilson
626 340-9575
.
BBO Virtual Club:
Mojo - Morris Jones
626 247-4457
.
B U L L E T I N B O A R D
Information for Unit 559 Clubs





You will learn more bridge from losing to good players than you will from winning against poor players.
This Week
To help you take advantage of Silver Linings week, I'm adding two one-time-only games to the PPDVBC schedule. I'm setting the times so they don't over lap Unit 556 games.

I've updated the full schedule on our web page: [bridgemojo.com]
Wednesday
Open 11:00 a.m. (no change)
Thursday
Open 1:00 p.m. (May 28 only)
Open 7:15 p.m.
Friday
Open 9:45 a.m. (May 29 only)
Open 4:15 p.m.


If you're a member of PPD and Glendale, you could play three virtual club games on Thursday and rack up the silver points!
Best regards,
Mojo
Morris Jones, Monrovia, CA
BridgeMojo [bridgemojo.com]
Old Town Sidewalk Astronomers [otastro.org]
Mojo's Blog [mojo.whiteoaks.com]




Silver Lining Week
This week is the start of Silver Lining Week on BBO. The silver point awards will be 3x the normal amount of points, too.&

If you are a BBO member, log in and at the Home page, select Competitive and then select ACBL Virtual Clubs -- Type Pasadena into the Search box at the top.

To register, either you or your partner will have to "Invite" the other with the Invite box.

If you need a partner, you can register your BBO name at the Partnership Desk, or invite someone already registered.
Note: Only the Virtual Clubs will offer silver points this week. Thye are not available in the other tournaments on BBO.

Mike Marcucci
Hey folks -- Take a break from all those boring BBO games & check out our History page today.

We've added 45 new Unit 559 LM pictures since the last time you looked!

Take a look at these old friends. Enjoy, -- Roy & Mike



Dorothy Bare
Nov-63
Richard Chan
Dec-80
Bill Sides
Jul-66
Gerry Belcher
Jul-83
Lalage Pfahler
Jul-66
Hugh Bartlett
Oct-83
Bob McDonnell
Nov-66
Greg Champion
Jan-84
Joe Grillo
Mar-67
Terry Page
Oct-84
Jo Parker
May-72
Mike Kirkland
Dec-87
Bob Geller
Jul-72
Robert Smith
Nov-89
Phil Perlman
Oct-72
Gloria Balfour
Oct-91
Eric Levy
Jan-75
Ted Gegoux
Sep-97
Harriet Fincke
Jan-75
Mary Armstrong
Oct-97
Dave Waterman
Sep-75
Dave Armstrong
Dec-97
Martin Barnett
Oct-75
Maureen Peterson
Sep-98
Bud Bishop
Aug-76
Carole Grant
Jun-01
Susan Levy
Aug-76
Kyle Mattes
Oct-02
Lorraine Hathaway
Dec-76
Melissa Mattes
Oct-02
Carol Campbell
Jan-77
Dr Celso Ravelo
Oct-03
Virginia Stokke
Jan-77
Matt Leung
Jul-06
Ernie Wong
Jul-77
Gail Pirodsky
Sep-09
Opal Nields
Aug-77
TJ Wang
Feb-12
John Jones
Nov-77
Bob Novell
Oct-14
Mike Preston
Jan-78
Jack Chang
Aug-15
Susan Green
Jan-78
Ken Okel
Jan-16
Linda Stuart
Jan-20
---



Pasadena-San Gabriel Unit 559
Our unit is one of nine in District 23 and we are sanctioned by the American Contract Bridge League. We have an elected board of 12 members that meets monthly and is responsible for unit games and the annual John Waken sectional. There are two clubs in our unit - The San Marino Bridge Club and the Arcadia Bridge Center.


Unit Game
Our next Unit game was scheduled for Sunday, June 7, but because the county has extended the "Stay at Home" rule, it has been canceled.

We have a unit game generally on the first Sunday of each month. The card fees are $10.00 and students may play free. The game has three flights, A, B and C. There is also a separate section for 499ers for thos players who prefer to play there.

The fee for seniors over the age of 90 is $5.00. Gametime is 12:30 and lunch is available at 12:00.
The location is the San Marino Bridge Club
1800 Huntington Drive
San Marino
There is a map link below.

If you want to request a N/S or you need a partner, call Miriam Harrington: 626 232-0558

Our Director is Marie Nimmrich. 626 448-3304 mareeelizabeth@aol.com


The John Waken annual sectional has been canceled for this year.






Unit 559 Membership Report
Ranks are updated quarterly after the 7th of the month
Other information is updated monthly
The link on the left will take you
to the ACBL website where you
will find the official requirements
for each rank.
Unit 559 Active Members
Click the rank below for a list
Master Points
Number
0-5
No color points needed
61
5-20
No color points needed
57
20-50
No color points needed
89
50+
5+ silver points
59
100+
15+ silver points and 5+ gold points
29
200+
25+ silver and 20+ red/gold/platinum
(5 must be gold or platinum)
19
300+
50+ silver and 50+ red/gold/platinum
(25 must be gold or platinum)
5
500+
75+ silver and 100+ red/gold/platinum
(50 must be gold or platinum)
18
750+
Life Master with at least 750 points
31
1000+
Life Master with at least 1000 points
(200+ must be silver/red/gold/platinum)
19
1500+
Life Master with at least 1500 points
(300+ must be silver/red/gold/platinum)
21
2500+
Life Master with at least 2500 points
(500+ must be silver/red/gold/platinum)
17
3500+
Life Master with at least 3500 points
700+ silver/red/gold/platinum
(350+ must be gold or platinum)
9
5000+
Life Master with at least 5000 points
1000+ silver/red/gold/platinum
(500+ must be gold or platinum)
12
7500+
Life Master with at least 7500 points
1500+ silver/red/gold/platinum
(750+ must be gold or platinum)
1
10,000+
Life Master with at least 10,000 points
2000+ silver/red/gold/platinum
(1000+ must be gold or platinum)
2
10,000+
Life Master with at least 10,000 points
2000+ silver/red/gold/platinum
(1000+ must be gold or platinum)
Must have a victory in an eligble event
1
New Members
Transferred In
Transferred Out
Ramona Hernandez
Corona CA
John Plumb
Branson MO
Advanced in Rank - 2
New Rank
Martha Judson
Junior Master
Karmen Armoudjian
Regional Master
<! -- ================================== TOTAL MEMBERSHIP =================== -->
May Total Membership 450